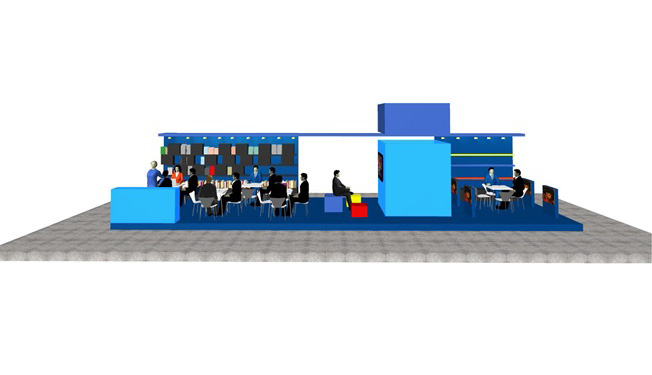 Croatian authors and publishers at the Frankfurt Book Fair 2018
05/10/2018
Croatian Association of Publishers and Booksellers at the Croatian Chamber of Economy, in association with the Croatian Ministry of Culture, is organizing this year's participation of Croatian authors and publishers at the Frankfurt Book Fair, which will take place 10 – 14 October 2018. The national stand (56 m2) will be located in hall 5.0, D117, and apart from the business zone it will include a comprehensive exhibition of books (fiction, non-fiction, monographs, children's literature…) and authors' presentations in the form of promotional videos also available on the YouTube channel of the Association.

This year the Fair is introducing a new format entitled "Frankfurt Kids", and this newly founded sector, based in the foyer of the halls 5.1 – 6.1, includes a stage for programs featuring children's and young adult authors, International Children's Book Stand and a central point for agents and media covering this area of literature. Croatian authors, illustrators and publishers will be presented in a smaller designated exhibition space at the International Children's Book Stand – U56, A1.
Programme:
On Thursday, 11 October at 17h, at the promotional programme hosted by the translator and university professor Tihomir Glowatzky, Miro Gavran will present his novel "Kafka's Friend" in its eight translations, as well as his selected comedies, in six translations.
On Friday, 12 October, at 17 – 18.30h on the Kids-Stage, part of the newly founded children's book sector in the foyer 5.1 – 6.1, authors Željka Horvat Vukelja and Miro Gavran will present their literary work, at the initiative of Croatian language teachers of students attending mother-tongue classes in the People's State of Hesse.