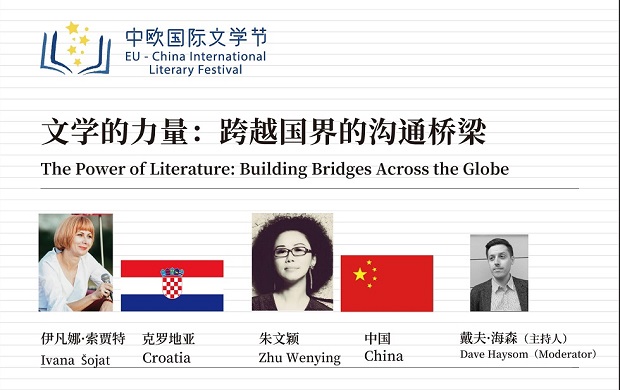 Our author Ivana Šojat at 5th EU-China International Literature Festival (online event)
06/11/2020
Ivana Šojat, our prolific novelist, poet, essayist, and literary translator is a guest at the 5th edition of the EU-China International Literature Festival (November 12th – December 6th 2020) organized by The Delegation of the European Union to China. This year's Literature Festival is taking place online and will feature 27 renowned writers from every member state of the European Union, who will have the opportunity to talk with outstanding Chinese authors. From the very beginning, the Festival is a platform in which the distinguished writers represent different literary traditions, promote cross-border intellectual interactions, and nurture new artistic visions.
Ivana Šojat and Zhu Wenying, a Suzhou-based novelist, short story writer and ardent promoter of cross-cultural literary exchanges, will discuss their award-winning creative work and the bridge-building capacity of literature. Their event "The Power of Literature: Building Bridges Across the Globe" will be held on November 20th and moderated by Dave Haysom. You can join the online event at Zoom (Webinar ID) 612 5455 1054.
"I believe that we have to, with all our energy, try producing mutual understanding because we all have to live on this little globe we call planet Earth," Ivana Šojat said ahead of her appearance at the 5th EU-China International Literary Festival.